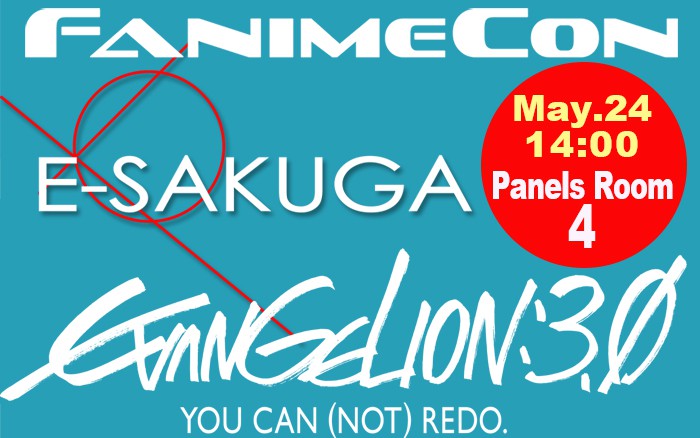 E-SAKUGA Comes to Fanimecon!
5/24 14:00 at Panels Room 4 "Evangelion Q E-SAKUGA" panel!
We will show a demo of "E-SAKUGA Evangelon:3.0 #1" that was internationally released on May 8th and explain what E-SAKUGA is and what SAKUGA in anime means. Let's discuss Evangelion too! Eva cosplayers come stop by!!

Enjoying talks about cosplay and characters in anime is just the usual stuff. In Japan, we have a different way of enjoying anime.
E-SAKUGA is the tool that allows you to experience just this with an ebook!
E-SAKUGA Changes How You Enjoy Anime!
E-SAKUGA helps you study anime techniques, but that's not all! There is a ton of things you can do with it. Come to our panel and experience a new way of enjoying anime.
Live Talk From JapanQ&A
Guest will join us via internet all the way from Japan! You can hear about all kinds of things regarding Japanese anime and SAKUGA that you can't hear anywhere else!
・Why are there SAKUGA fans in Japan? The history.
・What are the high level SAKUGA techniques found in Evangelion?
・How to properly see anime SAKUGA
etc.
For those with an iPad, we got a present for you!
5/24 14:00~ at Panels Room 4 "Evangelion Q E-SAKUGA" MUST (NOT) MISS IT!
Twitter:@esakuga, facebook:E-SAKUGA information available here too.