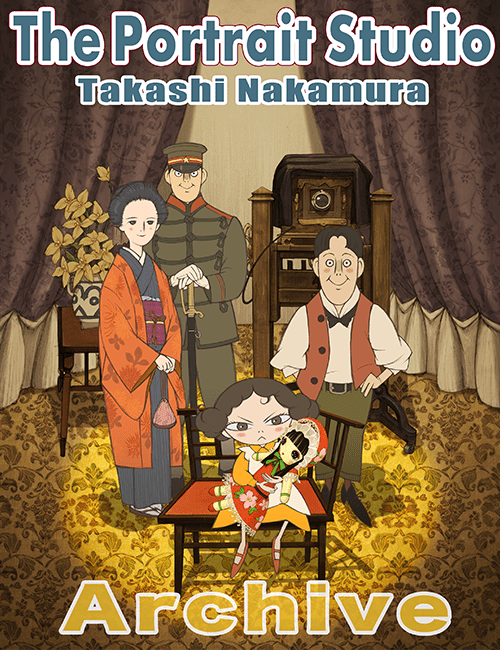 The Portrait Studio is a short animated film directed, written, and drawn (all keyframes) by Takashi Nakamura, the animation director of AKIRA and the director of A Tree of Palme and Fantastic Children
The film depicts the interactions between a woman and an owner of a portrait studio through Meiji (1868-1912), Taisho (1912-1926), and Showa (1926-1989) era.
The art director is Shinji Kimura (Children of the Sea, Tekkonkinkreet). In addition, all of the main staff are members that have worked with Nakamura for many years.
This film is 100% drawn using Nakamura's lines in keyframes, inbetweens, and even background art. This work is not done by one person, but it feels like everything was drawn by the same artist. The secret behind this special style is unfolded in a new interactive anime sourcebook: Takashi Nakamura's The Protrait Studio Archive.
Materials Included
・Initial plot
・Imageboard
・Character sheet
・Storyboard
・Background art (Shinji Kimura)
・CG model and test images
・Keyframes (Takashi Nakamura)*
・Inbetweens*
・Interviews (Takashi Nakamura / Mitsunori Murata (Inbetween Check))