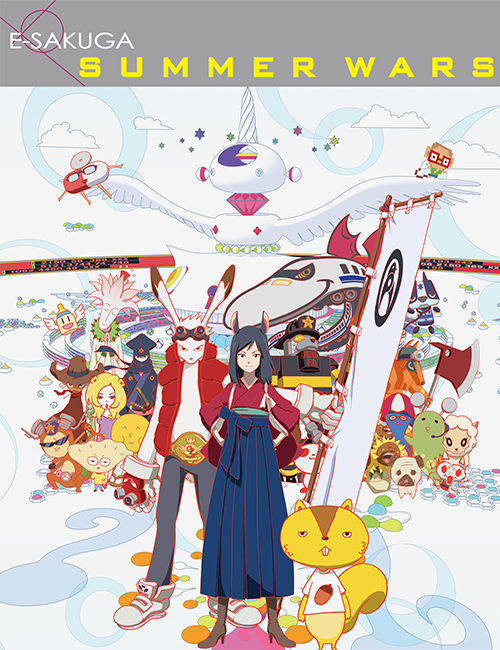 Released on August 1, 2009, Mamoru Hosoda's first original animated feature SUMMER WARS became a huge hit. The story revolves around the protagonists Kenji and Natsuki, and a big family with unique members rises against a virtual world called OZ.
E-SAKUGA is the first keyframes collection for SUMMER WARS.
Character Design: Yoshiyuki Sadamoto
Animation Director: Hiroyuki Aoyama,Shigeru Fujita, Kunihiko Hamada, Kazutaka Ozaki
Action Animation Director: Tatsuzo Nishida
Layout Setting: Takaaki Yamashita
This work is a showcase of wonderful talent from staff that lead the craft in popular titles today. In this book you will find a ton of fun and instructive animating gems: Ordinary life acting with rich facial expression, action-packed scenes in OZ, and so much more.