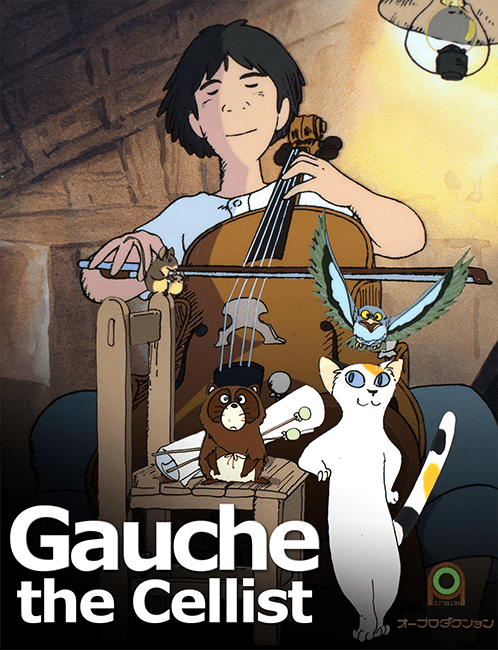 "Gauche the Cellist" (1982) is a Japanese animated feature film based on a story with the same title written by Kenji Miyazawa, a popular children's story writer. This all-time animated masterpiece took six full years to create by three staff members: Director Isao Takahata, known for works such as "Heidi, Girl of the Alps","Grave of the Fireflies","My Neighbors the Yamadas", "The Tale of Princess Kaguya", animator Toshitsugu Saida, who supported Isao Takahata and Hayao Miyazaki in works such as "Jarinko Chie" and "Nausicaa of the Valley of the Wind", and front runner of Japanese anime art Takamura Mukuo, who was involved in works including "The Galaxy Express 999" and "Sailormoon".
We have created a unique art book to showcase the marvels of the film implimenting the Multi-Touch book features to the max.
We are proud to bring to you the world's first Multi-Touch book of Japanese animation.
Includes a collection of precious documents
A collection of essays written by the knowledgeable director Isao Takahata.
A variety of pictures including cute illustrations and beautiful art boards.
All issues of the self-published newsletter, Kakko Tsushin, issued back then by OH Production.
Features a unique function to enjoy the animation experience, the Sakuga (key animation) Viewing Feature.
By using this Sakuga Viewing Feature,#Tapmation" you can tap and seamlessly view a series of pictures forming the actual scenes in "Gauche the Cellist" through the valuable key frames and in-betweens that are still preserved.
*The key frames and in-betweens featured are made public for the first time.