Full of Multimedia Features! Anime Keyframes Collection eBook
Anime: MAQUIA: When the Promised Flower Blooms E-SAKUGA is Here!
MAQUIA: When the Promised Flower Blooms is Mari Okada's first animated movie as a director released on February 24, 2018. Its keyframes collection Anime: MAQUIA: When the Promised Flower Blooms E-SAKUGA is scheduled to be released in October 11th, 2019 across 51 countries via Apple Books.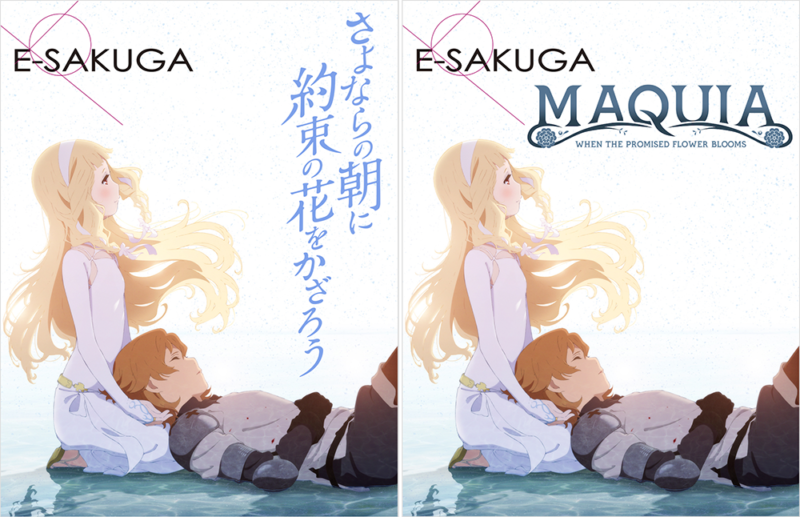 The E-SAKUGA series is the world's only eBook that allows you to tap your screen to flip through anime keyframes and check the completed animation. We provide keyframes archives of various renowned animation titles. Our next addition to the lineup is MAQUIA: When the Promised Flower Blooms with tons of excellent animating.
MAQUIA: When the Promised Flower Blooms also known as "Sayo-asa" in Japan has a lot of Sakuga with rich animating using a lot of drawings. Along with the main animator Toshiyuki Inoue, the film boasts many top animators such as Takeshi Honda, Kazuki Hoshino, Hidetsugu Ito, Takaaki Yamashita, Ei Inoue, Hidenori Matsubara, Akemi Hayashi… and also core director Tadashi Hiramatsu who also helped with the directing, and the animators of P.A. WORKS.
On top of Inoue's keyframes, Anime: MAQUIA: When the Promised Flower Blooms E-SAKUGA is full of keyframes drawn by a variety of animators.Please experience the wonderful world of animating in "Sayo-asa" by making the keyframes move.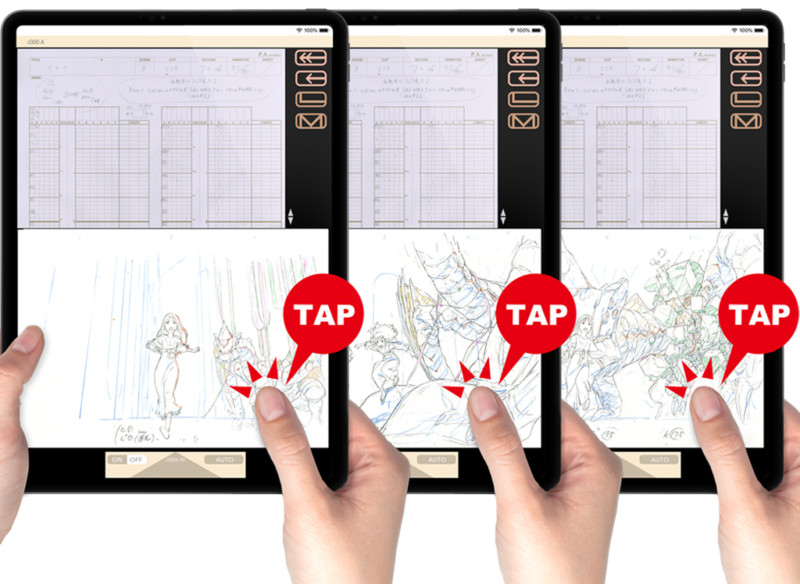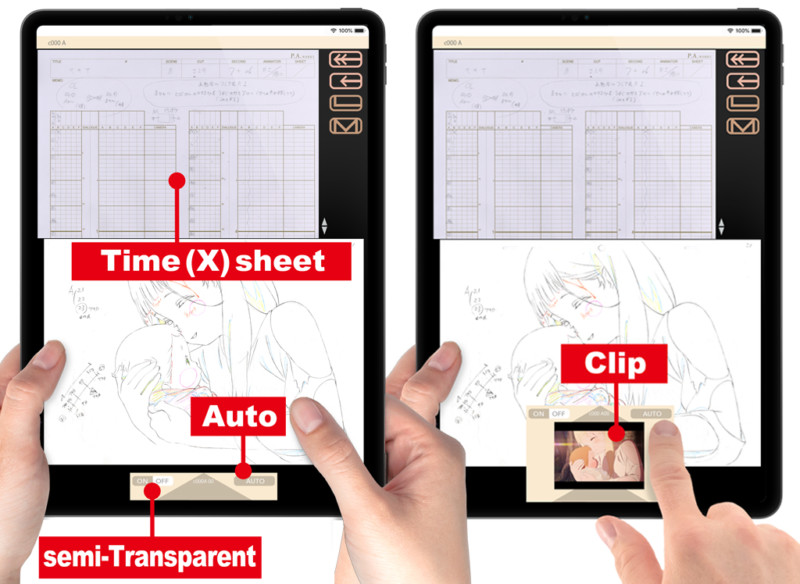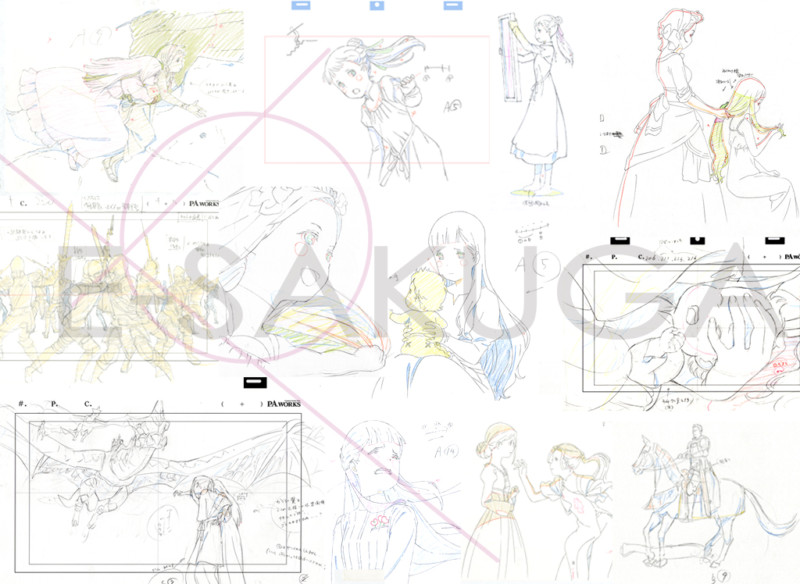 Overview
Product Name: Anime: MAQUIA: When the Promised Flower Blooms E-SAKUGA
Price: USD 29.99 (with tax)
Release: October 11th, 2019
Store: Apple Books ("Apple Books" app)
Seller: Onebilling Inc.
Licenced by ©PROJECT MAQUIA
E-SAKUGA © onebilling Inc.
E-SAKUGA is an Anime Keyframes Collection Full of Multimedia Features
Anime keyframes collection eBook E-SAKUGA can be bought in Apple Books (app name: "Books"). It is a completely new type of eBook with tons of multimedia features. We provide a new way to enjoy eBooks with iPad + E-SAKUGA*. With this ultimate anime keyframes collection, you can enjoy: the keyframes drawn by animators in a flipbook format; completed version of the cuts; timing sheets (X-sheet); and layouts.
*E-SAKUGA can also be used in iPhone, mac, and other hardware that can open "Apple Books." However, the product will operate differently on these devices.
Numerous SAKUGA Packed with All the Skills. Treat Yourself with an Anime Archive Only Possible with E-SAKUGA.
This is an eBook for professionals, aspiring animators, manga artists, illustrators, anime researchers looking for archive materials, and general fans. The amount of content is several hundred times more than paper books and yet cheaper.
What is Apple Books?
It is the name of an application for reading eBooks provided by Apple.
By using Apple's original "multi-touch book" eBook format, various multimedia features can be used.
What is E-SAKUGA?
E-SAKUGA is a keyframes collection e-book provided by Onebilling Inc. using the Apple Books format. Using our original "Tapmation" feature, viewers can seamlessly view continuous images of anime keyframes like in a flipbook.
Books available in E-SAKUGA format include: Giovanni's Island, Evangelion: 3.0 You Can (Not) Redo., DEN-NOH COIL, FLCL, JIN-ROH, and Lupin the 3rd PART4. In addition, Isao Takahata's Gauche the Cellist Archive and Takashi Nakamura's The Portrait Studio Archive full of precious materials are available. We will continue to archive animations throughout the world.