Full of Multimedia Features! Anime Keyframes Collection eBook
"Anime: WOLF CHILDREN E-SAKUGA" is Coming!
The animated feature film "Wolf Children" Directed by Mamoru Hosoda, was released on July 21, 2012.
2022 marks the 10th anniversary of its release, and the first keyframes collection will be released by the e-book animation keyframe collection E-SAKUGA."Anime: WOLF CHILDREN E-SAKUGA" is available in 51 countries around the world.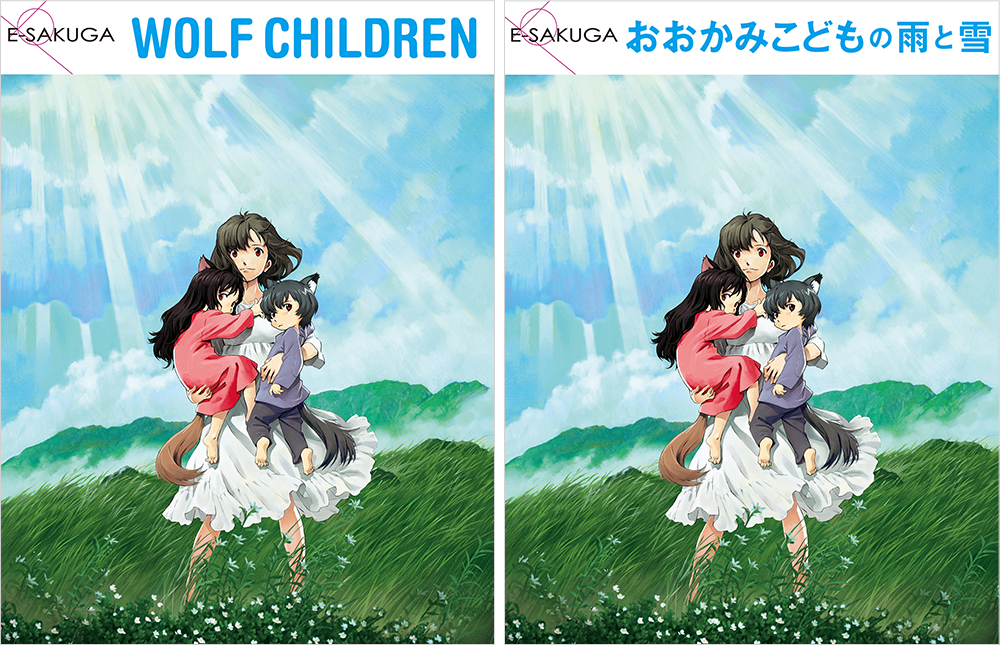 The story of "Hana", a young woman who faces the struggles of a mother raising two children that were born with a "Wolf Man".The drama behind the growth of the adorable children …
Please enjoy keyframe drawings used in the wonderfully animation depicting the characters' daily lives. As you view each hand drawn keyframe as you "flip" the paper with the touch of your finger, you will be moved differently from when viewing the film.
The Keyframes Collection "E-SAKUGA", the only series of e-book animation in the world of that has the "Tap-Mation" function where viewers can move the picture like a flipbook by tapping the screen. E-SAKUGA archives and offers a number of valuable Keyframes from famous Japanese animation works.
Following the previous Mamoru Hosoda film "Summer Wars", "Wolf Children" will be newly added to the lineup in celerbation of the 10th year anniversary of its release.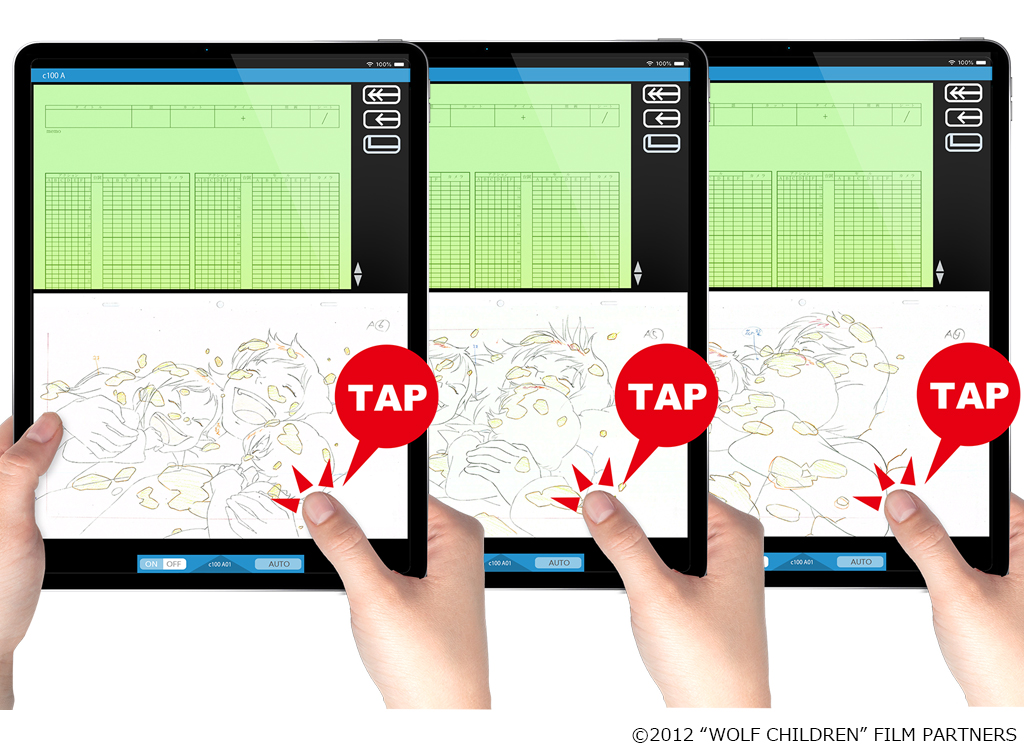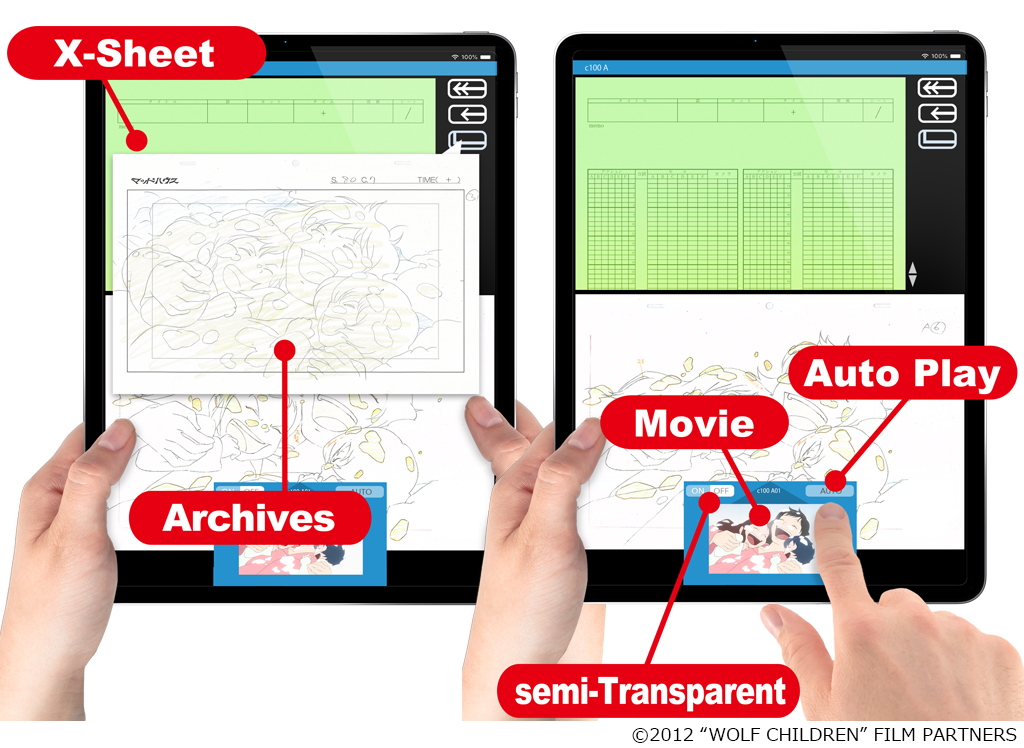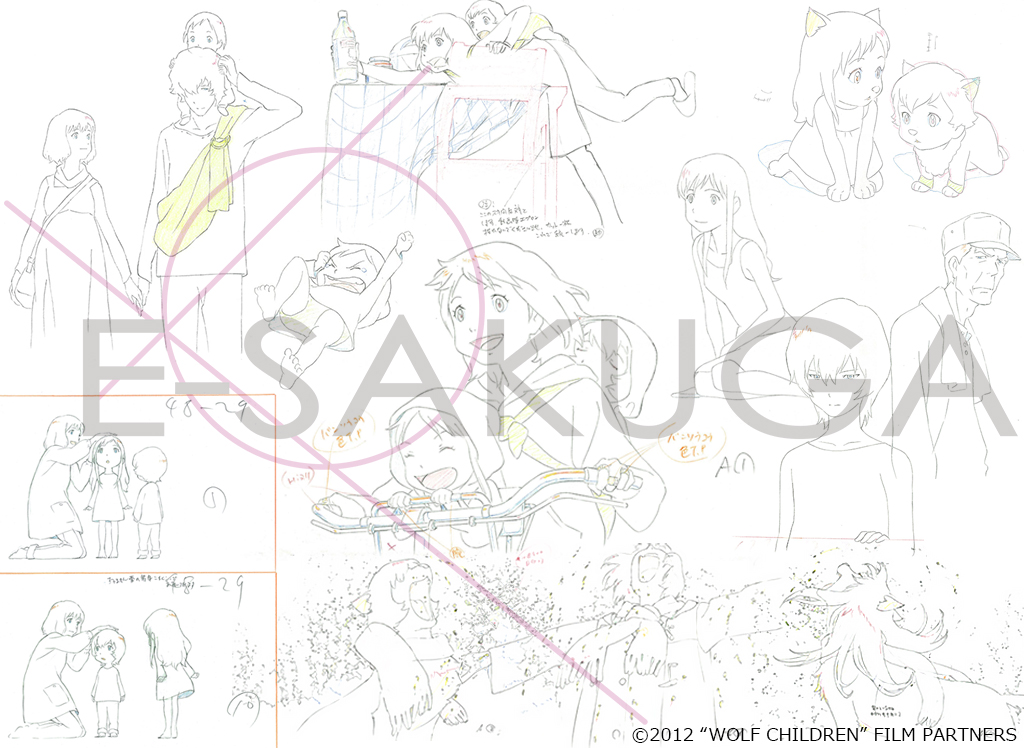 Overview
Product Name: Anime: WOLF CHILDREN E-SAKUGA
Price: USD 35.99 (with tax)
Release: August 9th, 2022
Seller: Onebilling Inc.
Licenced by ©2012 "WOLF CHILDREN" FILM PARTNERS
E-SAKUGA © onebilling Inc.