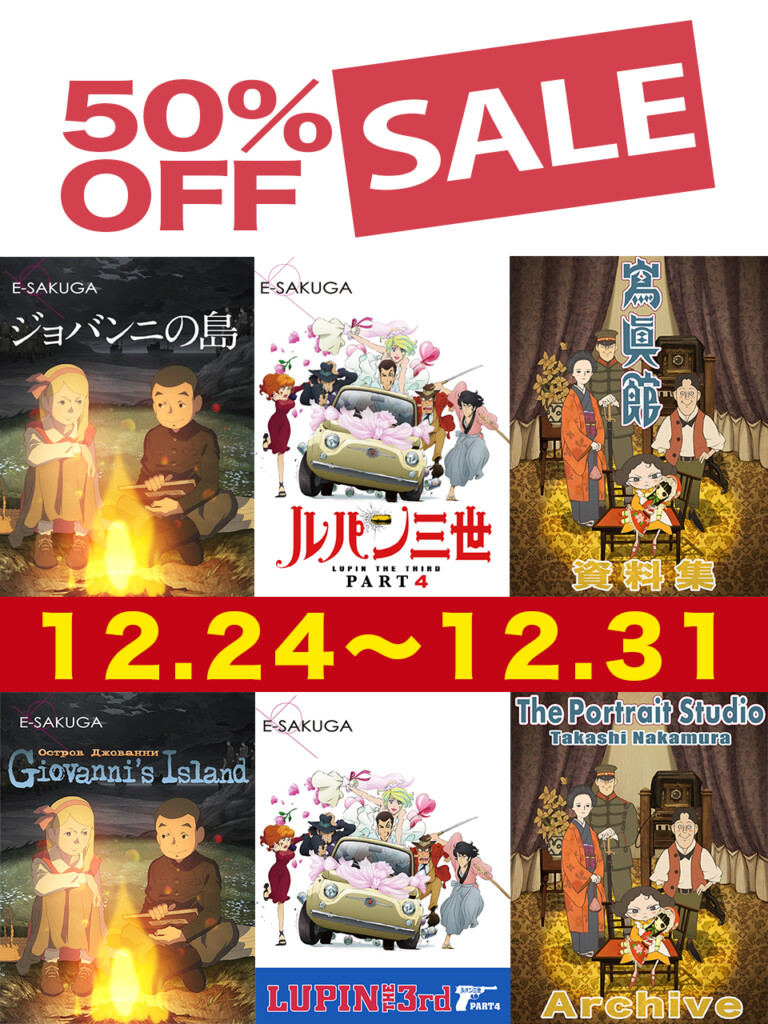 E-SAKUGA supports people who aim to become professionals!
It contains all the original pictures of one cut,looks like flipbook,and has a x-sheet.It also contains materials necessary for cutting such as the original background drawing. In addition,there is a movie of the part, and it contains hundreds of cuts of materials for learning about animation production. All of them were drawn and used by Japanese leading animators, so they have great value as teaching principles.
E-SAKUGA supports people who like ANIME!
I want to enjoy more ANIME! I want to know more! I love pictures drawn by animators & SAKUGA! It contains a lot of materials to meet such people's expectations! Let's enjoy the animation by Key Frame with a different charm from the image in the main story. E-SAKUGA is highly praised by professionals for its high quality of documents, so please take this opportunity to visit your iPad or mac.
About the selected ANIME
Giovanni's Island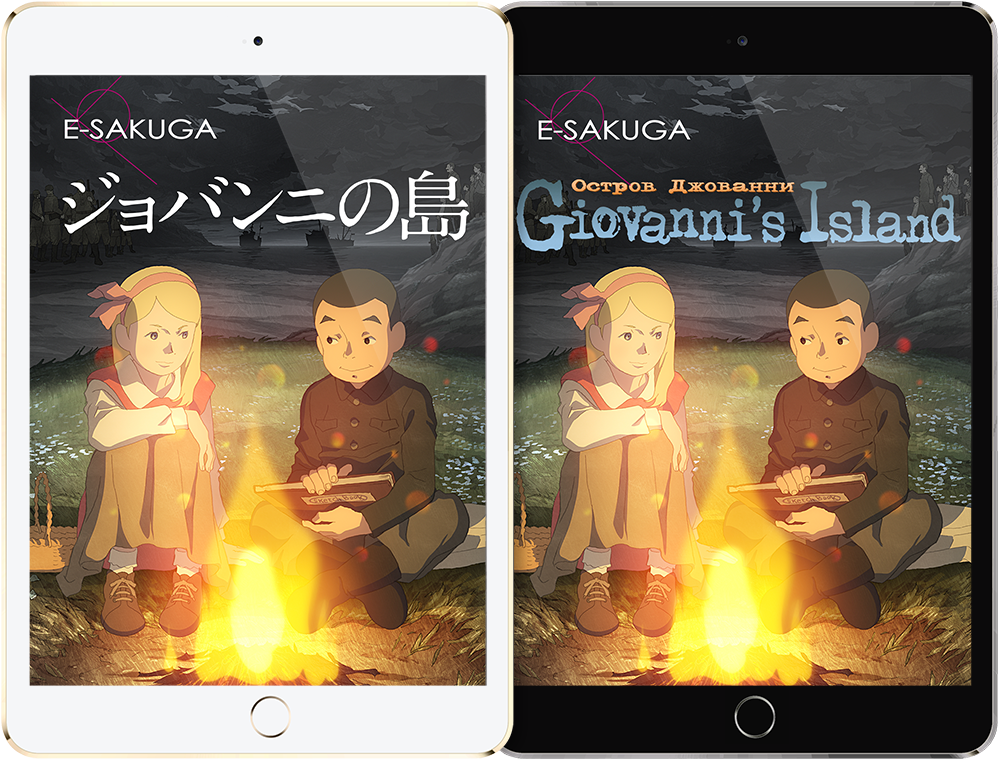 Making by Production I.G.this film brings together superanimators and shows their techniques to the full.Each cut is carefully selected and recorded. Control of motion by Key Frame,rough Key Frame drawn for CG, and motion written together with Key Frame, the text of In-between allocation instruction is sure to be useful! Original illustrations, setting pictures, and background art are also included in color, making it not only a collection of original paintings but also a collection of materials for the works.
ルパン三世PART4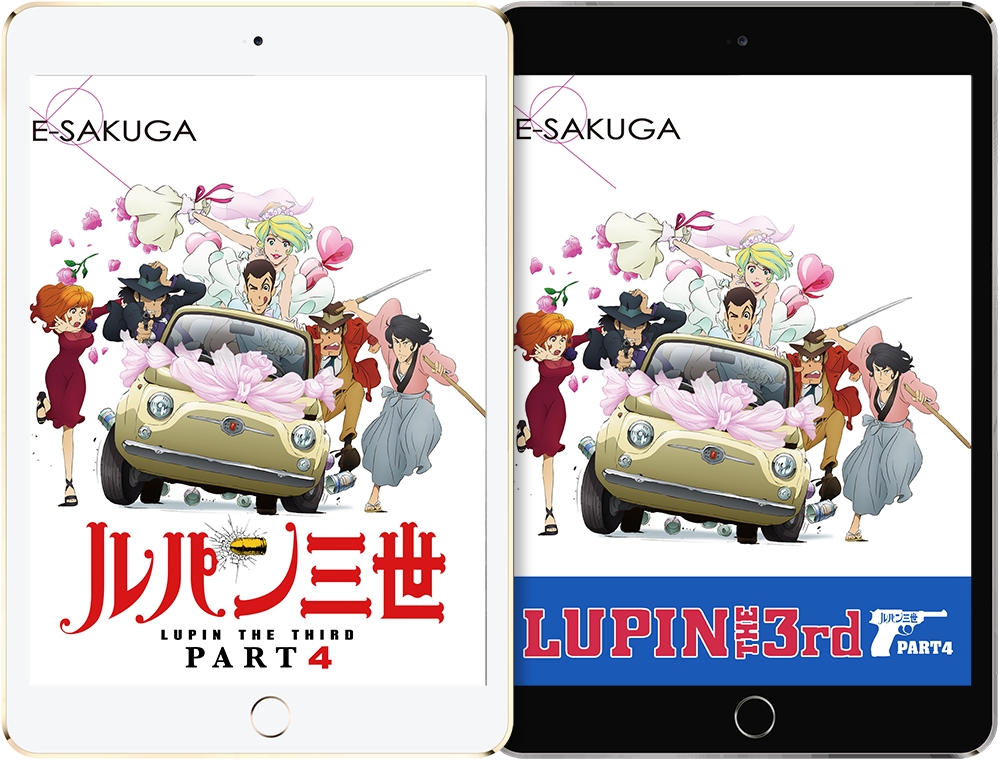 The director is the legendary animator Kazuhide Tomonaga who is famous for the car chase scene of "Lupin III Castle of Cagliostro". It is produced by Telecom Animation Films, "Lupin III Part4" is the most focused on SAKUGA in the Lupin III TV series. The feature is the richness of SAKUGA Style. There are many creative and famous animators from various generations, and you can experience the variety of SAKUGA Style from traditional SAKUGA to modern SAKUGA. At the end of the book is an interview with Hisao Yokobori, a character design and Animation director.
Takashi Nakamura's The Portrait Studio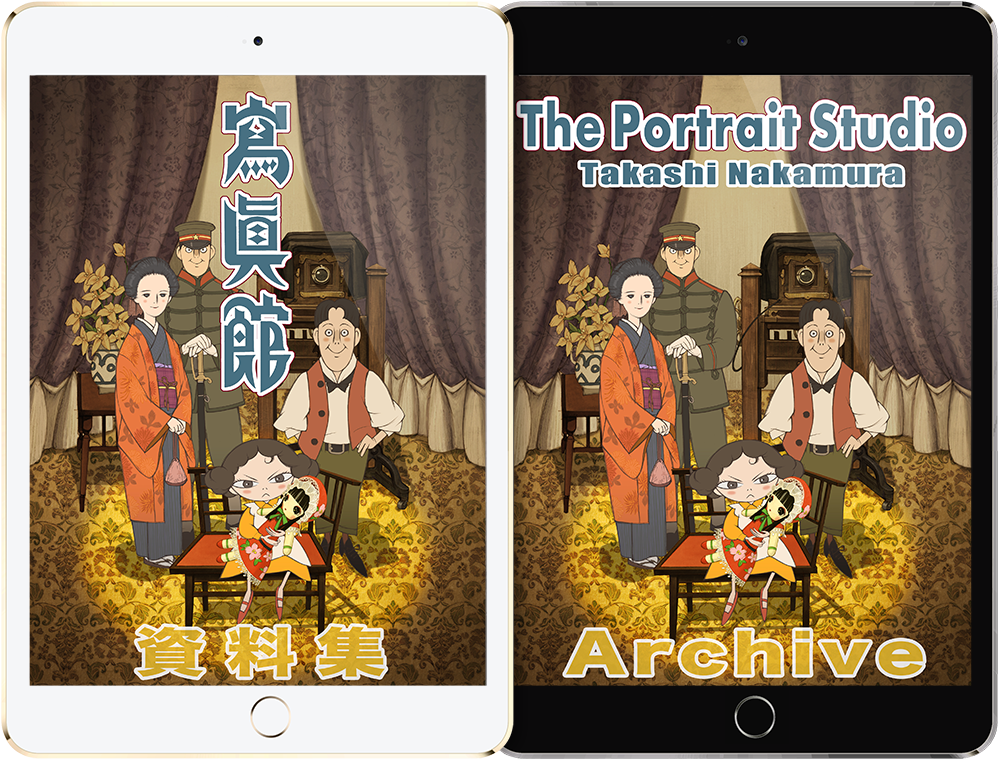 This short film was directed,written and directed by Nakamura Takashi,one of Japan's top animators who was noted for "Golden Warrior Gold Lightan","Harmagedon:Genma Wars","Nausicää of the Valley of the Wind" and worked as animation director for "AKIRA". We will publish as many materials as possible and follow the production.The idea memo at the time of planning,image board,storyboard,setting pictures,a lot of Key Frames (using Tap-Mation),CG production process,Nakamura's interview…etc. It also features the BG art of Shinji Kimura, making it possible to compare pictures drawn with those cut by frames,a feature unique to e-books. In addition,This e-book dissected the characteristic technique of this work,'drawing In-Between from Nakamura's rough line as it is.'.In-Between actually painted.There's also an interview with In-Between director Mitsunori Murata. we are proud to have created a new style for sourcebook of ANIME.